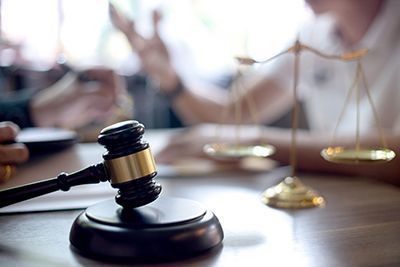 Legal Firms


 
We're on the case!
Curry has been serving law firms of all sizes since 1978!  With a variety of solutions to fit your needs, we'll ensure you have exactly what you need to successfully manage your case load.
Here are just some of the legal solutions we provide:
Litigation Copies
Need physical copies of a litigation?  Whether it's 1 or multiple copies, we will duplicate your paperwork to get you as many sets as you need.
Document Digitizing
Scanning your documents provides you an easy way to back-up and get your paperwork into the computer. We can provide you with your digital documents on a USB drive or DVD.  Or, even better, we will set up a custom portal where you can access your files online with bank-level security.
Large Format Trial Exhibits
Get the necessary display exhibits for your upcoming trial to help you appropriately make your case to the judge, jury and all those in the courtroom.
Letterhead, Envelopes & Business Cards
We know it's important for your firm to convey a top-notch professional image to help you win clients and make your law office successful. Our business stationary and business cards will help you reflect the look you are striving for to create those desired results.
USB, CD & DVD Duplication
Do you have digital files that need to be duplicated? Whether they are on a USB drive, CD or DVD, we can reproduce your files on whatever media you prefer so you can distribute them to whoever needs a copy.
Report & Presentation Covers
We will make your look great with report covers.
 
Don't see what you're looking for or are you ready to get started?  Submit the form below for a free, no-obligation consultation to learn how Curry can help with your law firm's needs.